Smart Smile -🔥 Buy 1 Get 1 Free
Smart Smile -🔥 Buy 1 Get 1 Free
24H SHIPPING!!
$26.00
$51.00
24HOURS SHIPPING!!
Smart Smile -🔥 Buy 1 Get 1 Free
Snap-On These Magic Teeth and Say Cheese!


Would you like to have a beautiful, captivating smile?
 Of course, you do, everybody wants that! Ugly teeth can cause an extreme decrease in self-confidence and self-esteem because you can't smile in public like everyone else and feel bad about yourself, but implants or braces cost a ton of money. But don't worry! 
Premium Snap-On Dentures Kit can easily solve your problems!
It's a new product invented by dentists to boost your confidence and improve your appearance immediately! 
It's very easy to wear and is indistinguishable from natural teeth.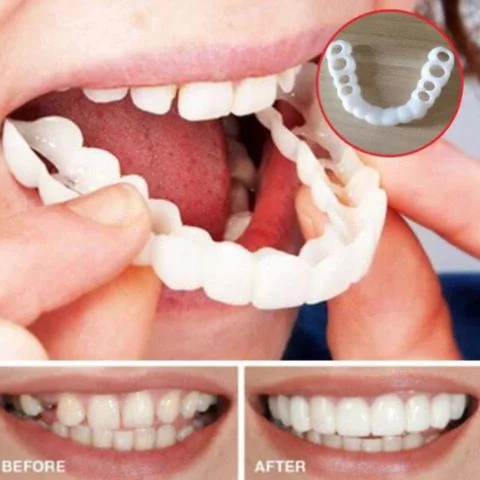 FEATURES:
Freedom to smile, drink, eat, and smoke while wearing.
One-size-fits-all.
Indistinguishable from natural teeth.
Increases your self-confidence immediately.
Easy to wear.
Gives you a captivating, natural smile.
Made of natural, soft material.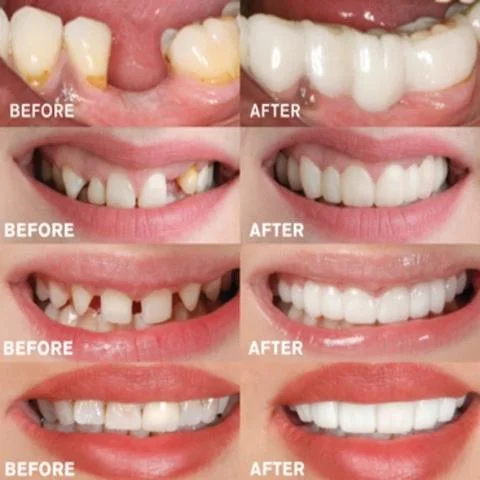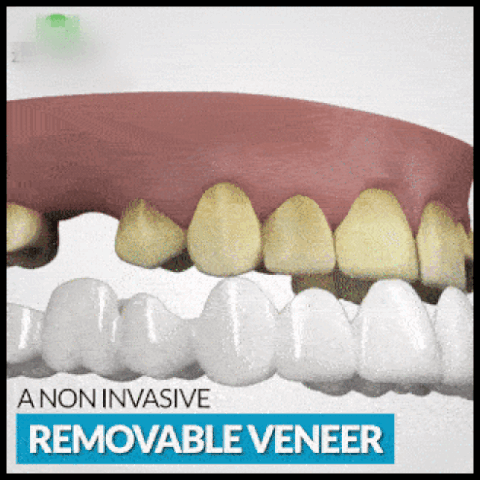 SPECIFICATIONS:
Material:

 

Silicone
Color:

 

White
Size:

 

One size
How To Use:
1. Put the eucommia sticks into boiling water until transparent.
2. Take it out with a spoon and place it for 15 seconds and then put it on the braces.
3. Put the eucommia gum into the mouth and squeeze it with your teeth.
4. Successfully formed and worn after 30s.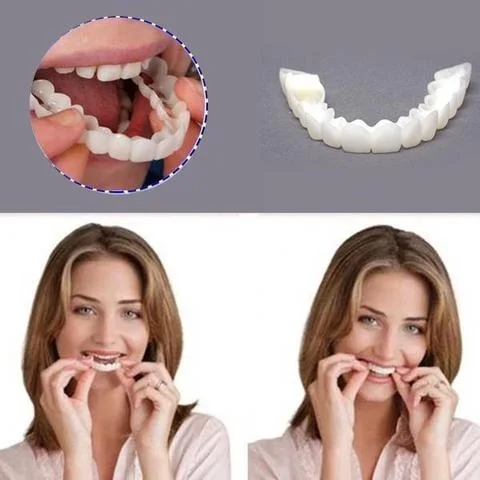 HOW TO USE: