CIARAO BEAUTY® MIRROR
24H SHIPPING!!
$67.00
$134.00
Update: As of now, the ''CIARAO BEAUTY® MIRROR'' is currently in stock. However, due to increased social media attention, this product is selling extremely fast and we are expecting to be out of stock very shortly. Click 

ADD TO CART

 to purchase before we sell out! 
TRYNA LOOK LIKE A 

FLAWLESS BADDIE

 ALL DAY? TIRED OF HAVING TO RUSH TO GET YOUR

MAKE UP DONE AND NEED TO GET READY WHILE ON THE GO

? TRYNA GET YOUR GIRLFRIEND SOMETHING NICE AND SOMETHING SHE WOULD LOVE ? OR DO YOU WANNA TAKE CUTE SELFIES IN THE CAR WITH 

BOMB LIGHTING

! ''CIARAO BEAUTY® MIRROR'' HAS YOUR BACK BABY!
★ Do Your Makeup In The Car
★ Get Your Girlfriend Something She'll Use Everyday
★ Look Like a Baddie 24/7
★ Take the Cutest Car Selfies ANYTIME!
★ Replace Your Boring Regular Mirror
Choose Between Three Different Light Settings To Make Your Makeup and Selfies Look Flawless. Adjust The Brightness With One Touch The ''CIARAO BEAUTY® MIRROR'' Can Light Up Even The Darkest Of Nights With Its Powerful Led Lights.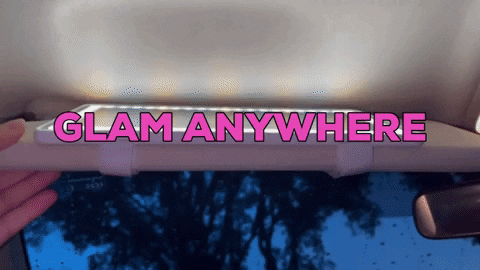 Be Ready To Go In No Time! Never Worry About Not Being Ready On time Again, And Always Look Your Best With The ''CIARAO BEAUTY® MIRROR'' ! Pull Down Your Sun Visor And Get The Real Glam Experience Anywhere!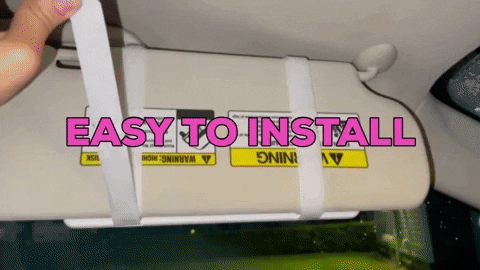 The ''CIARAO BEAUTY® MIRROR'' Is Light Weight And Easy To Install. It Has Adjustable Straps That Attach And Fit Most Cars. Simply Strap The Mirror Around Your Sun Visor And Your Ready To Glam In No Time!
Package Includes:
1 x ''CIARAO BEAUTY® MIRROR'' (Includes charger)
100% SATISFACTION GUARANTEED😊
Don't love your items? Return them for a full refund, no questions asked. It's just that simple.

FAQ's
Q1. Do I have to charge the mirror or is it battery charged?
A1. The ''CIARAO BEAUTY® MIRROR'' includes a USB charger that only needs about 30 minutes of charge and will last for weeks! :)
Q2. What colors are available for the ''CIARAO BEAUTY® MIRROR''?
A2. We currently have 2 colorways for the ''CIARAO BEAUTY® MIRROR'' and will expand to more colors soon!
Q3. How many Mirrors do you have available in stock?
A3. Remember the last time we sold out? We are expecting that again and hope to restock soon if we sell out once again.